| | | |
| --- | --- | --- |
| | TRichView in Applications | |
---
Product Page: www.matschke.at
Developer: Peter Matschke
License: Free for private use
Interface: English
Status: Beta (in December, 2010).
---
Peter Matschke: Piwi's Minisuite is a hobby product. I developed it to study new functions and possibilities and get a feeling for them, as that would be helpful for my work.
Piwi's Minisuite summarizes all tools for your daily use in one little application. That means that this application includes at least all the functions I needed for my daily work.
---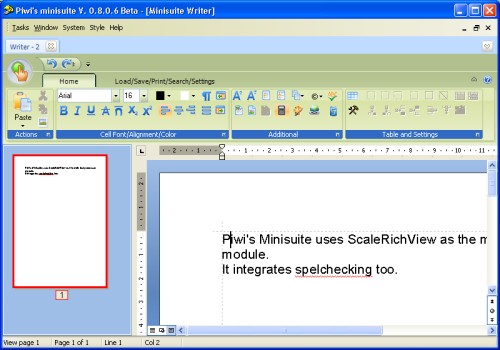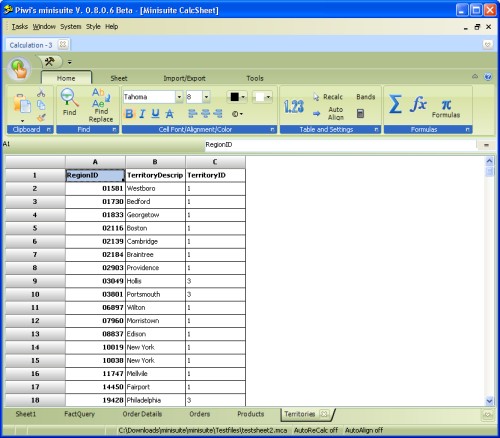 ---
In Piwi's Minisuite you will find the following sub-applications:
Writer (the main text processor with all the functions you need for your daily work)
Calculation (calc with large spreadsheets, ABS-Database import / import of ADO-DB files)
Diagram (ability to create your own libraries with your own symbols)
Organizer (to-do list, daily/monthly schedules/meetings, contact list with photo handling)
Program Editor (code editor with auto code folding and keywords lightning for different programming languages)
Database (integrated database, reporting module, chart module, mail merge; handles ADO-Db's and large databases too)
Image viewer (view and change pictures, in different formats)
painter (create your own paintings, modify pictures)
---
Disclaimer: This application is listed here because it uses our programming library. We are not the developers of the applications listed in this section of the web site (unless explicitly stated). Contact information of the developer of this application is at the beginning of this page. Please address all support or sales questions regarding this application to the developer.
We are trying to keep information in this section of our site up to date. But applications are evolving, and some information or graphics may be obsolete. Visit the application's site for the actual information.