| | | |
| --- | --- | --- |
| | TRichView in Applications | |
---

Product Page: HelpNDoc
Developer: IBE Software
License: Commercial (Free for personal use)
Interface: English.
---
HelpNDoc is an easy to use yet powerful help authoring tool which can generate various documentation formats from a single source. HelpNDoc provides all the tools necessary to write complete help files, manuals and documentations in a user friendly and very easy to use environment. It can generate standard Windows CHM help files, WEB based documentation, iPhone specific websites as well as printable PDF and Word documents.

HelpNDoc also includes a powerful template engine which allows every single aspects of the documentation output to be customized to fit design requirements: bundled templates can generate complex multi-page HTML documentation as well as iPhone specific web-site.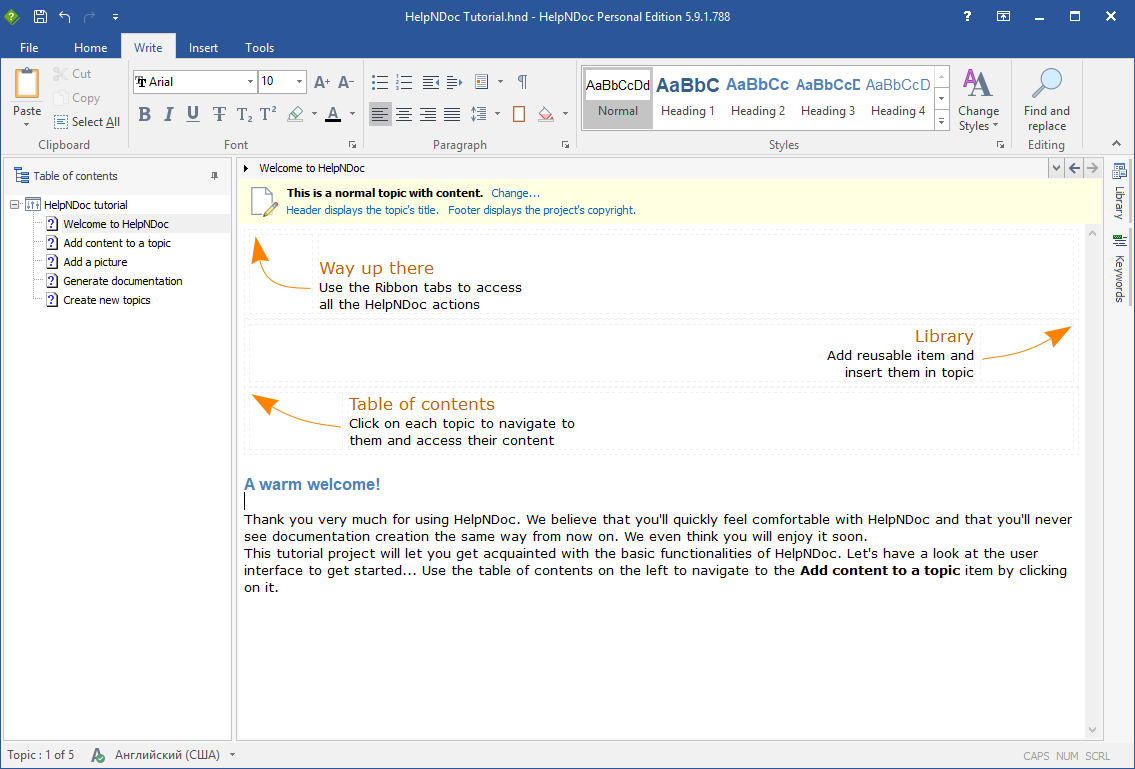 Screenshots of older versions:

As easy-to-use as it is, HelpNDoc doesn't forget about advanced usages and provides many powerful features such as reusable variables (place a variable in the documentation's content and it will be substituted by a custom value at generation time), a media library system where media items can be shared amongst topics, code generation to ease the integration of documentation with various programming languages and much more...

IBE Software says:
HelpNDoc heavily relies on TRichView, TRichViewEdit, TRichViewReportHelper, TRichViewImporter and TRichViewActions:

HelpNDoc's topic editor is based on TRichViewEdit and leverages TRichViewActions to provide advanced text formatting, table and picture support, text and paragraph styling, live spell checking...
HelpNDoc's CHM and HTML documentation generators internally uses TRichView to produce a raw HTML output which is then analyzed and enhanced based on the user's template
HelpNDoc's Word and PDF documentation generators use TRichViewReportHelper to produce a printer-ready documentation with a table of contents and page numbers
Outstanding support from TRichView's team over the years allowed us to quickly and serenely leverage the powerful set of components, and tailor it to our needs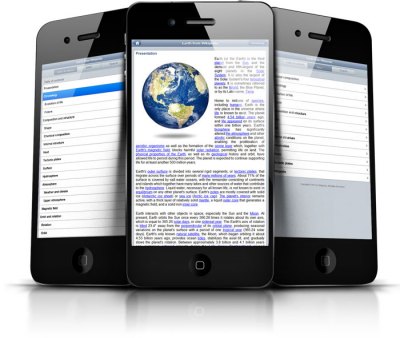 ---
Disclaimer: This application is listed here because it uses our programming library. We are not the developers of the applications listed in this section of the web site (unless explicitly stated). Contact information of the developer of this application is at the beginning of this page. Please address all support or sales questions regarding this application to the developer.
We are trying to keep information in this section of our site up to date. But applications are evolving, and some information or graphics may be obsolete. Visit the application's site for the actual information.